The Doris Johnson 1959 Speech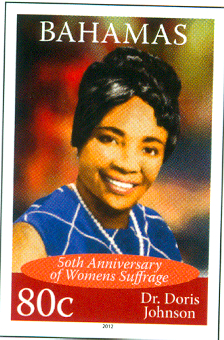 This week I attended the Future of Democracy Conference at the College and the presenters suggested that the 1959 speech by Doris Johnson should be required reading for Bahamians, so I am posting it for your information. It is interesting that in addition to speaking on Women's Suffrage, she also spoke about, other social problems, some of which we still wrestle with today, for example:

Taxation without representation.
The plight of delinquent girls being taken to lightly.
The need for "Housing Schemes" and "Slum Clearance ".
Read and Share.
http://www.thebahamasweekly.com/publish/bahamian-politics/Dr_Doris_Johnson_on_Women_s_Suffrage25353.shtml

No comments
Leave a reply
Lillian Wier-Coakley Library
Many times historic information cannot be found online, I encourage you to visit your local public library. I researched this topic at the Lillian Wier-Coakley Public Library on Baillou Hill Road at the foot of C. R. Walker Senior High School. I also wish to thank the staff, namely Shonley L. Cartwright, Flora Fernander and Genesta Stuart for their assistance.